In today's fast-paced world, managing finances efficiently is essential for individuals and businesses alike. Petty cash expenses can be particularly challenging to track, but with the right tools, you can simplify the process and keep more cash in your pocket. In this blog, we'll explore how a Petty Cash Expense App can revolutionize your financial management, providing you with a solution to streamline expense tracking and ensure you never lose track of your petty cash again.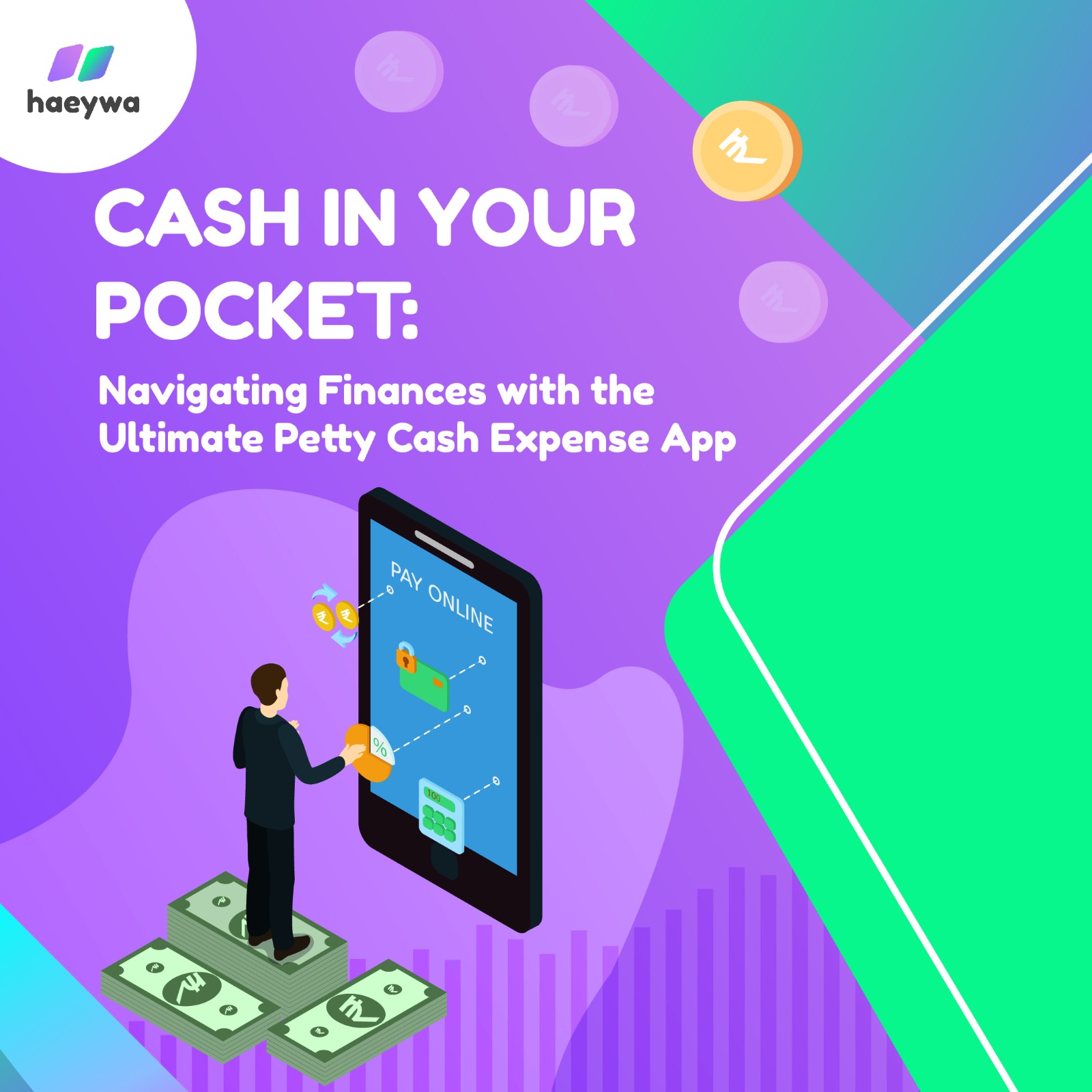 Why Petty Cash Management Matters?
Petty cash is the small amount of money kept on hand for everyday expenses. Whether you're a small business owner, a non-profit organization, or simply trying to budget your personal finances, keeping an eye on your petty cash expenses is crucial. Neglecting this aspect of financial management can lead to errors, discrepancies, and unnecessary losses.
Enter the Petty Cash Expense App
With the emergence of technology, managing petty cash has become more accessible than ever. The Petty Cash Expense App is your ultimate solution to this common problem. Let's delve into the ways this app can revolutionize your financial life:
Streamlined Expense Tracking: The Petty Cash Expense App allows you to input and categorize each petty cash expense quickly. By creating a digital trail of your expenses, you'll always have a clear overview of where your money is going.

Instant Receipt Capture: Say goodbye to lost receipts! This app lets you snap photos of your receipts and attach them to expense entries. No more rifling through stacks of paper when you need to reconcile your accounts.

Real-time Balances: Always know how much petty cash you have left. The app calculates your remaining balance and alerts you when it's time to replenish your petty cash fund.

Accessible Anytime, Anywhere: Thanks to cloud-based technology, you can access your petty cash information from your smartphone or computer. No matter where you are, you're in control of your finances.

Customizable Reporting: The app allows you to generate detailed reports that can be customized to suit your needs. This feature is especially valuable for businesses and organizations that need to maintain accurate records for tax and auditing purposes.

User-Friendly Interface: You don't need to be a financial guru to use this app. Its user-friendly interface makes it easy for anyone to start managing petty cash effectively.
Why Choose Our Petty Cash App?
In a market flooded with various expense management tools, you might wonder why you should choose our Petty Cash Expense App. Here are some key reasons:
Affordability: Our app offers excellent value for money. It's cost-effective and provides a wide range of features that can significantly improve your financial management.

Security: Your financial data is precious, and we understand that. Our app employs robust security measures to keep your information safe and secure.

Regular Updates: We are committed to enhancing the app's functionality continually. You can look forward to regular updates and improvements that will make your experience even better.

Excellent Customer Support: Should you encounter any issues or have questions, our dedicated customer support team is always ready to assist you.

Conclusion
Managing petty cash doesn't have to be a daunting task anymore. With the Petty Cash Expense App, you can navigate your finances with ease, ensuring that your money stays where it belongs – in your pocket. Say goodbye to the hassle of tracking petty cash expenses manually and embrace the efficiency and convenience of this app. Whether you're a business owner or an individual, taking control of your petty cash is now at your fingertips. Don't wait; start managing your petty cash smarter today with the ultimate Petty Cash Expense App.