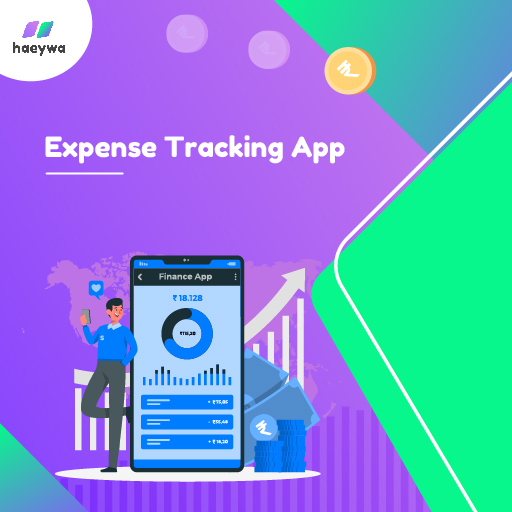 In this fast-paced digital era, managing personal finances has become more crucial than ever. Whether you are a seasoned investor, a budget-conscious individual, or a young professional just starting your financial journey, staying on top of your expenses is paramount. To help you regain control of your finances and streamline your spending, haeywa brings you a powerful and intuitive expense tracking app. In this blog post, we'll explore the key features of haeywa and how it can revolutionize the way you manage your expenses.
1. What Makes haeywa the Go-to Expense Tracking App?
haeywa has quickly emerged as a leading expense tracking app, and for good reason. Its user-friendly interface, coupled with cutting-edge technology, allows you to effortlessly record and analyze your expenses. With haeywa, you can wave goodbye to tedious spreadsheets and cumbersome manual data entry.
2. Seamlessly Track Your Expenses on the Go
haeywa's expense tracking app is designed to fit seamlessly into your busy lifestyle. With just a few taps on your smartphone, you can instantly record your expenses wherever you are. Whether it's a cup of coffee, a business lunch, or a travel expense, Haeywa simplifies the process, so you never miss a single transaction.
3. Personalized Budgeting for Financial Success
Budgeting lies at the core of financial well-being. haeywa.ai goes beyond traditional budgeting apps by providing personalized budgeting recommendations based on your spending habits and income. The app analyzes your historical data and suggests realistic budgets for different expense categories, making it easier for you to achieve your financial goals.
4. Smart Insights for Informed Decisions
Understanding your spending patterns is essential to make informed financial decisions. haeywa's intelligent insights provide a comprehensive analysis of your expenses, highlighting trends, patterns, and potential areas for improvement. With these valuable insights at your fingertips, you can identify where to cut back and where to invest more for a secure financial future.
5. Secure Data Encryption for Complete Peace of Mind
haeywa prioritizes the security and privacy of its users. All your financial data is protected through state-of-the-art encryption, ensuring that your information remains confidential and secure. You can confidently use the app to manage your sensitive financial data without any worries.
6. Sync Across Multiple Devices
haeywa understands the importance of accessibility. Whether you prefer managing finances on your smartphone, tablet, or computer, the app synchronizes seamlessly across multiple devices. Your data is always up-to-date, regardless of which device you use to access haeywa.
7. Set and Achieve Financial Goals
haeywa empowers you to set achievable financial goals. Whether it's saving for a dream vacation, buying a new car, or building an emergency fund, the app tracks your progress and motivates you along the way. Celebrate your milestones and stay focused on your aspirations with haeywa by your side.
Conclusion:
Take charge of your financial future with haeywa, the comprehensive expense tracking app that simplifies money management. From effortless expense tracking to personalized budgeting and intelligent insights, haeywa equips you with the tools you need to achieve your financial goals. Download haeywa today and embark on your journey towards financial success with confidence.
Remember, a sound financial future starts with wise expense tracking. Choose haeywa for a brighter financial tomorrow.